Quality

We are proud to offer a large selection of the
highest quality diamonds
to celebrate life's
milestones.
Stalwart

At I-PRIMO,
we carefully select valuable diamonds
from all over the world that are worthy of
a bridal setting.
The highest cut rating of "Excellent".

The standard of a diamond's value is largely determined by its innate beauty. However, cut (brilliance) is the only one of the four Cs that is determined by human skill and greatly influences its brilliance.

The unique brilliance of a strong and beautiful diamond is created by capturing light from all directions and reflecting it effectively. I-PRIMO's centre diamond has been awarded Triple Excellent, the highest cut standard in terms of proportion, symmetry and polish, as well as 3Excellent, which means that the heart and cupids are visible, proof that the cut brings out the maximum brilliance of the diamond.

Diamonds with excellent grade even
as small as less then 1mm diameter.

At I-PRIMO, we use diamonds with a visible 'Heart & Cupid' not only for the centre diamond of engagement rings, but also for diamonds with a diameter of less than 1 mm, and are thoroughly committed to high quality down to the smallest detail.*

*Not applicable to some anniversary products,
fancy cut, pink melee diamonds, black melee diamonds and promise diamonds.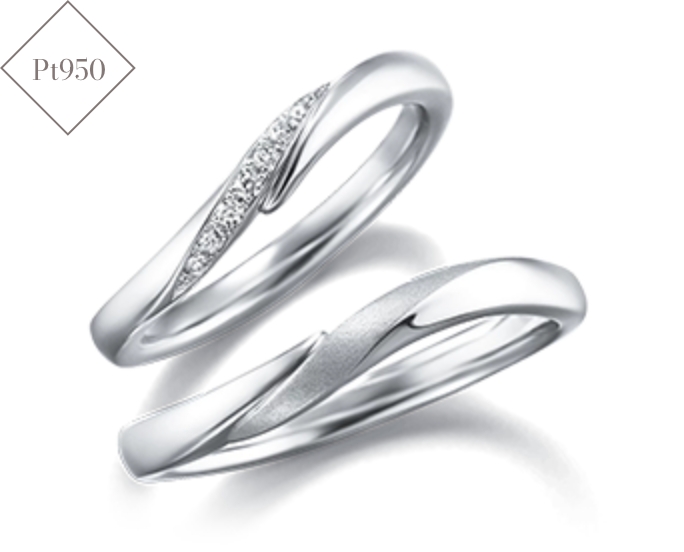 High purity platinum
I-PRIMO's wedding ring collections are also marked as Pt950 (high purity platinum) which means it is at least 95% pure platinum.*
*With the exception of some merchandises
A guarantee to excellent brilliance
Hearts & cupids diamonds
I-PRIMO provides excellent quality round cut diamonds,
hich appears as 8 symmetrical arrows from the top facet and 8 symmetrical hearts from the pavilion view,
bringing out the maximum brilliance of the diamond.
We call this the "Heart & Cupid".
Diamond with 8 symmetrical patterns of the Cupid's arrow in the top facet view.

Diamond with 8 symmetrical patterns of the heart when viewed from the pavillion view.
Sophisticated craftsmanship
I-PRIMO crafts each jewelry piece with world
class techniques and skills. The diamond's brilliance is enhanced to the extreme by a number of elaborate techniques that can only be achieved by the hands of skilled craftsmen, who are recognised around the world as being of "Japan quality".
Reservation
Complimentary Consultation
Walk-ins are welcome, but we recommend making a reservation to avoid waiting.
All consultations are complimentary and reservations help us to prepare for your visit and serve you better.