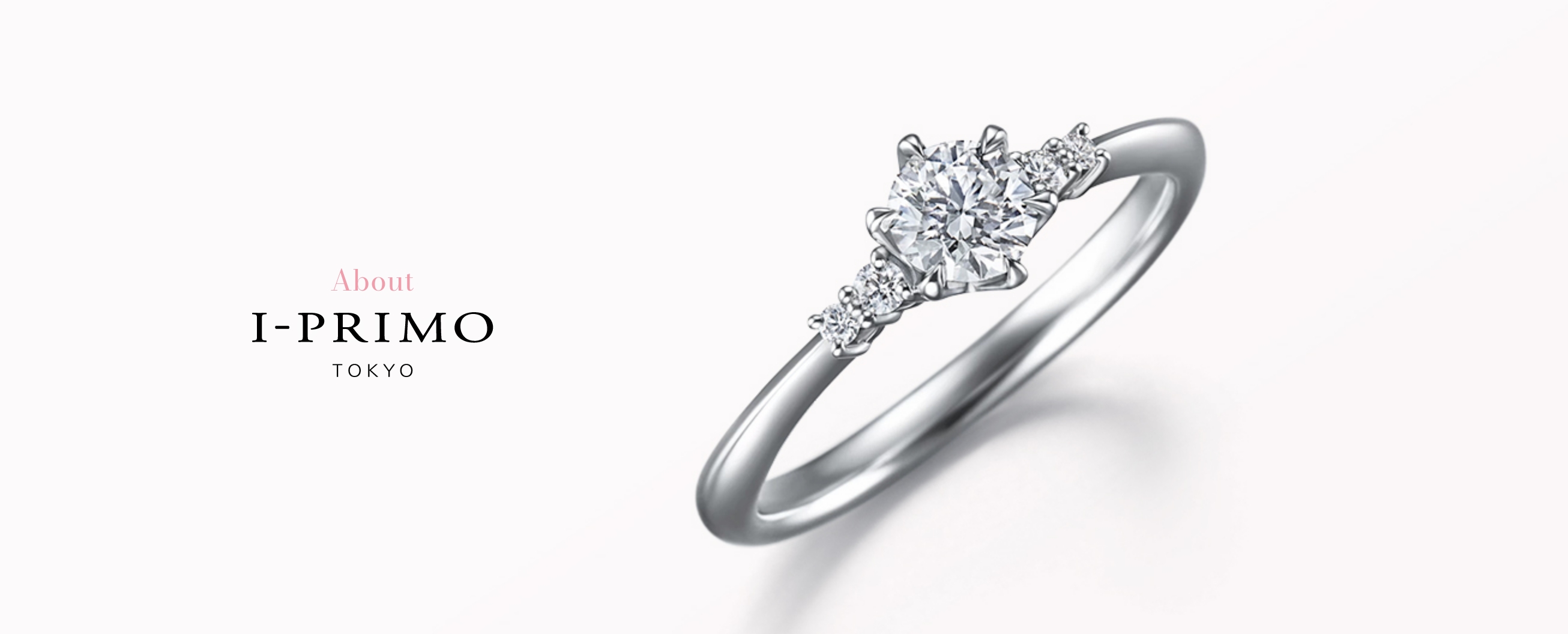 I-PRIMO, a renowned bridal ring store
from Japan,
offers over 200 designs of rings
inspired
by the myths and constellations
with each carrying heartfelt meanings of
fortune
and love to the couple
for the rest of their lives.
Design

With over 200 designs to choose from,
you will surely find the perfect ring that symbolizes
you and your partner's love story.

Quality

From the selection of materials and diamonds,
to the quality of our craftsmanship,
we ensure that
our rings meets the highest quality standards
every step of the way.
We never compromise and only deliver the best.

Support

We strive to provide
the highest standards of care and service with utmost sincerity.
We make sure that your needs are heard and met.

Pale Brown Gold

Golden primary colour with a gentle sparkle, fits like a glove and adds a touch of soft elegance to your wedding ring.

Original Service

Turning your memorable moments into rings as treasured keepsakes.

After Service

We offer a comprehensive range of after-sales services to keep your treasured keepsake forever in perfect condition.
Our Video
I will, I shall, I am…

Gentle touches speak volumes. Join us on a captivating journey as we recite heartfelt wedding vows, symbolizing our commitment to excellence and delivering the rings of your dreams.

Customer Experience

We hope to serve you as well, and look forward to seeing you at our ION Orchard store today!

I-PRIMO SG: Hand to Heart

Like an invisible string between us, I want to be connected with you until the end of time.
Reservation
Complimentary Consultation
Walk-ins are welcome, but we recommend making a reservation to avoid waiting.
All consultations are complimentary and reservations help us to prepare for your visit and serve you better.